45RPM
Furr & Mankowitz Exhibition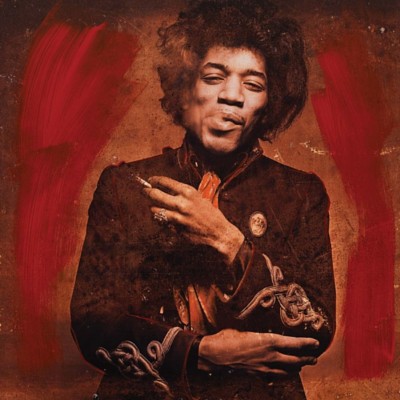 The exhibition takes place from Thursday, June 15 – Saturday, August 05 at 45 Park Lane. For more information please visit dorchestercollection.com or call +44 020 7493 4545.
Royal portrait painter Christian Furr and legendary Rock & Roll photographer Gered Mankowitz collaborate in a merging of minds and methods.
Official site: http://furrmankowitz.com
Early in 2017, Gered Mankowitz contacted us with an exciting project. He was going to refresh some of his iconic images of the Rolling Stones, Marianne Faithfull, Kate Bush and Jimi Hendrix. Then Christian Furr would embellish each print with metallic paint, diamond dust and gold leaf. ChromaLuxe, with its glass like surface, provided an ideal medium as he could easily remove the paint if anything needed redoing or adjusting.
The results are on show at Dorchester Collection's contemporary Mayfair hotel, 45 Park Lane. The hotel has a series of rotating art exhibitions as well as a permanent collection across its restaurant, rooms and suites available for guests to view.
Gered worked on his images which were then printed on ChromaLuxe HD Aluminium White Gloss by premier London photo lab - Genesis Imaging. Christian was then able to work his magic. For example, the Jimi Hendrix Midnight Blue has a gold leaf eye, additions of gold leaf spots, pastel lines, blue and red paint and diamond dust. The effect is a stunning new image which is unique. There is a limited edition of 5 prints, on sale at £6,000 each, and every one will actually be unique as the embellishment will always be slightly different. The anigif of Jimi Midnight Blue below shows the subtle changes.
Jimi Smoking Red sold out during the opening night and only one copy of Jimi Midnight Blue was still available by the end.